You are browsing
VistaBooks Encore
Home/Contents(GO)
To order--use your form or print VistaBooks Encore Order form.
Click anywhere inside white order forms below to "copy image"--
then paste into your word processor for printing.
See VistaBookEncore/"Home/Contents" to select titles.
Write selected titles onto printed order form.
Go to My Account for payment.
ORDER FORM & ADDITIONAL PAGE(S)
(print on letter-sized paper)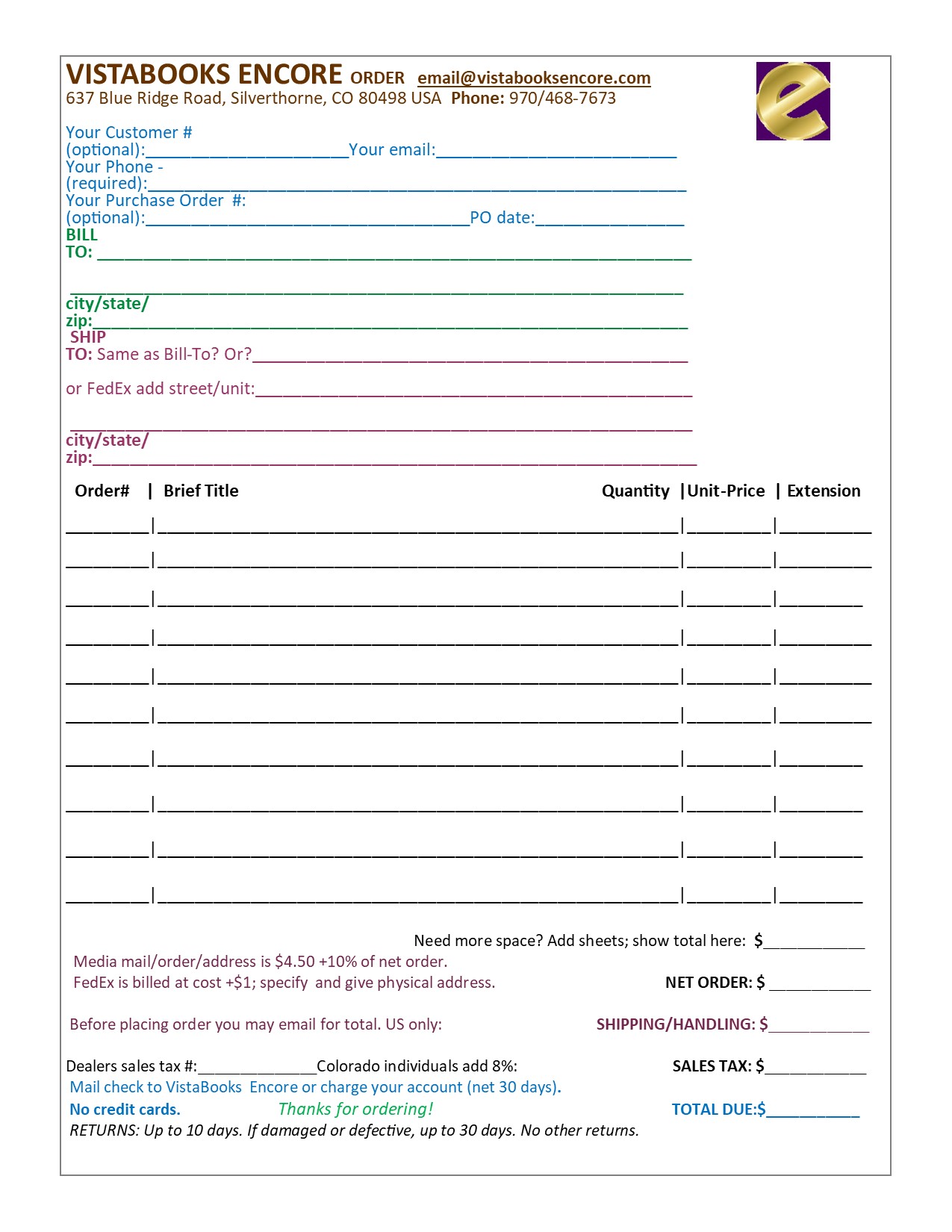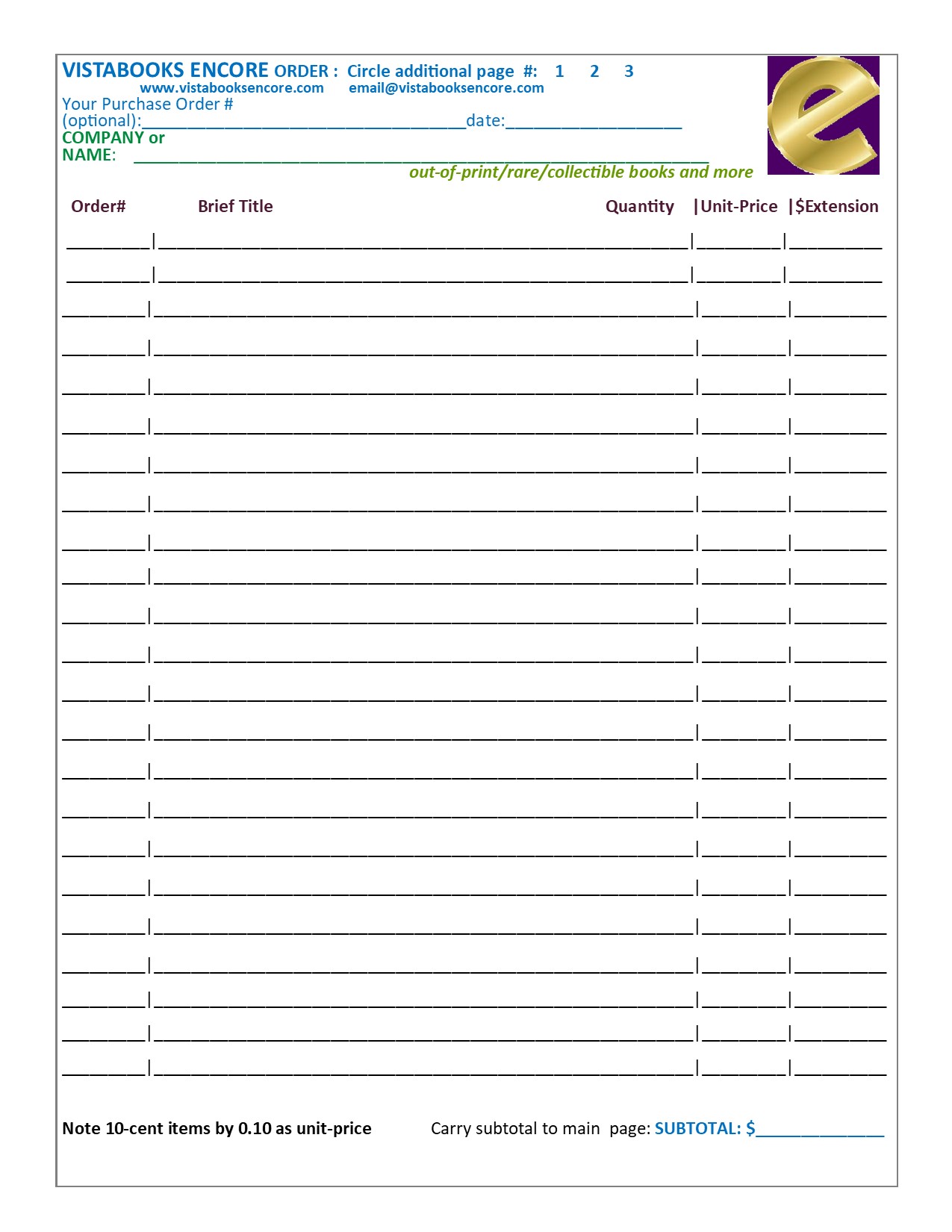 END OF "How to Order" PAGE--click for TOP
click any
for "Home/Contents" or use links in sidebar
click for Books Print Media Maps Prints/Pictures/Photos/Posters Audio/Visual Antiques Electronics My Account

---
This VistaBooks Encore "How to Order" page last modified July 29, 2022. Did you come here from a link on another website? For latest version of this page, click or copy to your browser: https://www.vistabooksencore.com/Pages/vbe0hoto.html. Copyright © 2022 VistaBooks LLC.

Need help? email. We want you to find what you want to find.
Thanks for looking!